Christopher Hall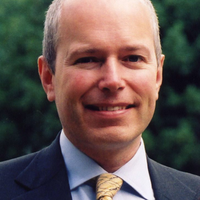 Risk Management Specialist
Christopher has 18 years experience in the City with over ten years experience in risk management covering all risk types. As Head of Economic Capital at Barclays Bank, he has managed projects on how to evaluate and practically implement all types of risk, especially credit risk, market risk, liquidity risk and operational risk and the application to capital adequacy including BASEL 2 regulatory capital. He has extensive experience of different risk models and their respective business merits together with how risk measures may be integrated into a value based management framework in order to drive out the desired motivational incentives.

In 2003, he became the Chief Financial Officer, Compliance Officer and Risk Officer for the start up phase of an asset management firm where he set up, built and managed all the systems for a mixture of long only funds and hedge funds.

He has a first class degree in Computing and Statistics, is a Chartered Accountant and has a Masters in Finance with distinction from London Business School.

Christopher has worked with Z/Yen on liquidity measures and the rules for delayed trade publication rules for the London Stock Exchange and some operational risk projects. He also runs highly interactive seminars/workshops designed to help banks/insurance companies understand their options for developing and driving value out of their risk systems.