Dr Malcolm Cooper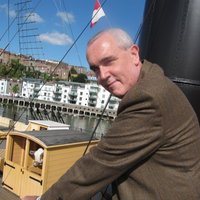 Official Historian, Long Finance
Malcolm is a historian by training, and prides himself on being a jack of almost all trades and a master of some.

He holds a First Class Bachelor of Arts in History from Dalhousie University, a Master of Arts in History from the University of Western Ontario, and a Doctorate of Philosophy in Modern History from Oxford University. His thesis on the formation of the Royal Air Force was subsequently developed into a book, The Birth of Independent Air Power, and published in 1986. His career has included a Research Fellowship at Downing College, Cambridge, management of the research programme of the Institute of Chartered Accountants in England and Wales, equity research management with three different investment banks (none of which, alas, exist today under their original name), and a five year spell as Head of Research for the City of London Corporation. His most recent post was as Head of research for the independent public policy think tank Centre for Cities.

Malcolm was the first foreigner to take up coverage of the Istanbul and Athens stock markets and spent most of his investment banking career in European emerging markets, his last post being as Head of EMEA Equity Research for ABN-AMRO (a job he gave up in 2000 -€" not because he could see the dot.com crash coming, but because he decided he really didn't want to be on the Central Line at 6.30 in the morning any more). Most of his recent work has been in the UK public policy field but be retains an active interest in the more challenging parts of the world, and is still inordinately proud of having a letter published in The Times pointing out some of the more obvious problems with the UK's current military commitments in Afghanistan. He has also published several pieces on Turkey, including an article in International Affairs, a written submission to the Commons Select Committee and a contribution to a Chatham House forecast of likely regional scenarios following the second Iraq war.

Malcolm commissioned and worked with Z/Yen on the Global Financial Centres Index, and has since written several pieces on the impact of the recession on financial services employment in the UK. He is involved in both the London Accord and Long Finance initiatives. He is particularly interested in water-driven alternative energy sources, and in using history to develop a longer long view of financial markets.

Malcolm's major hobbies are maritime and naval history, on which he is an active researcher and writer, and chess (which he plays rather badly). He is also particularly interested in developing business and economic relationships with China -€" not least because his wife and step-daughter represent part of that country'€™s intellectual contribution to Britain'€™s increasingly diverse culture.