Stephen Haggard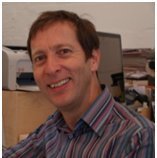 New Media Specialist
Stephen joined Z/Yen in 2010 as a specialist in New Media to lead the development of its growing Online Communities business.

His speciality is the strategy and execution of digital and online activity for clients in a wide range of sectors. His business experience, gathered during 25 years, has been with conspicuous and high quality media brands, and includes Senior Editorships at The Economist, on BBC flagships such as Timewatch and Newsnight, and at the BBC Open University partnership. As an authority on New Media and Web 2.0 strategies for Education, his clients have included HEFCE, Ufi, Cambridge University, and University College London. In the commercial sector, he has led household names such as Crufts out of their traditional linear comfort zones (annual dog show) into new strongholds on digital platforms (a year-round monetised canine digital channel).

The Web 2.0 wave has seen Stephen lead several different kinds of organisation through drastic transformations of business model and approach. As Executive Producer of the historic partnership between BBC and the Open University (2001-2004) during the period of Charter Renewal, he renegotiated all the agreements and closed the famous overnight "€œkipper tie"€ ghetto on BBC2, together with its 100-strong dedicated production centre in Milton Keynes, in order to build an entirely web-based delivery of the partnership's public mission to educate. He has remained close to the Open University'€™s programme of online innovation around adult learning communities and social media, where it remains undisputed world leader. As consultant to the Ufi online brand Learndirect he was architect of the strategy that is now moving their location-centred model of PC based supported linear study, into an interactive and online delivery centred on virtual learning communities. For Cambridge University, he has overhauled the web dimension of their programme of continuous learning, helping their Adult Education arm to add an effective online dimension to its college-based courses.
Stephen is experienced in many modes of business engagement. At the action end of the scale, he is blooded in day to day leadership with full responsibility for large teams operating under pressures such as a restructuring or in high criticality environments. Since 2005, when he left BBC Learning to become a consultant in New Media, he has delivered consultancy projects for clients at budgets between £20,000 and £500,000. At the thinking end, he conducts reflective and analytical insight around technology, strategy and delivery, working both with large and small teams. Presentations live or by web, conference sessions and mentoring are staple methods for delivering this more thoughtful end of the spectrum.

While steering Z/Yen's Communities business, Stephen maintains his interest in online education, where he is a consulting editor to a range of school online services. He mentors pro bono in a number of educator communities, including one of African teachers. Just occasionally, he escapes to the woods in Poland, where he is restoring a traditional wooden farmhouse in the Carpathian mountains. Other assets include fluency in two other languages (French, Polish) and familiarity with Italian.

Stephen is a keen cyclist, and is also a Harkness Fellow of the Commonwealth Fund of New York. He took a double first from King'€™s College Cambridge and a Masters with Distinction from University of London School of Oriental and African Studies.

Some of Stephen's articles can be found here.