This Is How They Tell Me The World Ends: The Cyberweapons Arms Race Webinar - USA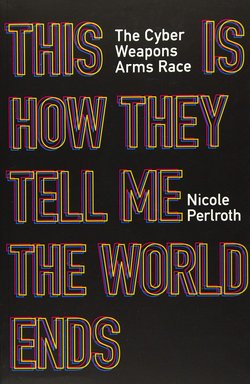 Zero day: a software bug that allows a hacker to break into your devices and move around undetected. One of the most coveted tools in a spy's arsenal, a zero day has the power to silently spy on your iPhone, dismantle the safety controls at a chemical plant, alter an election, and shut down the electric grid (just ask Ukraine).
For decades, under cover of classification levels and non-disclosure agreements, the United States government became the world's dominant hoarder of zero days. U.S. government agents paid top dollar—first thousands, and later millions of dollars—to hackers willing to sell their lock-picking code and their silence.
Then the United States lost control of its hoard and the market.
Now those zero days are in the hands of hostile nations and mercenaries who do not care if your vote goes missing, your clean water is contaminated, or our nuclear plants melt down.
In this webinar, Nicole Perlroth will be taking us through her new book This Is How They Tell Me the World Ends. Based on years of reporting and hundreds of interviews, she will lift the curtain on a market in shadow, revealing the urgent threat faced by us all if we cannot bring the global cyber arms race to heel.
Speaker:
Nicole Perlroth covers cybersecurity and digital espionage for The New York Times. She has covered Russian hacks of nuclear plants, airports, and elections, North Korea's cyberattacks against movie studios, banks and hospitals, Iranian attacks on oil companies, banks and the Trump campaign and hundreds of Chinese cyberattacks, including a months-long hack of The Times. Her first book, "This Is How They Tell Me The World Ends," about the global cyber arms race, was published in February 2021. The book, and several of her Times articles, have been optioned for television, with Ms. Perlroth producing.
A Bay Area native, Ms. Perlroth is also a guest lecturer at the Stanford Graduate School of Business and a graduate of Princeton University and Stanford University.
Date
Thursday, 23 September 2021
Time
16:00 - 16:45 BST
Cost
N/A
Book Now

Speaker(s):
Nicole Perlroth
Cybersecurity and Digital Espionage Journalist
The New York Times
Chairman:
Professor Michael Mainelli
Executive Chairman
Z/Yen Group