Launch Of The Global Green Finance Index 3, Paris Report Launch
With Thanks To Our Event Sponsors: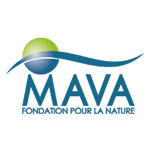 Sponsored by the Mava Foundation, and delivered in partnership by Z/Yen and Finance Watch, the third edition of the Global Green Finance Index provides the world's most authoritative measure of the performance of financial centres in delivering green finance services.
The report launch was hosted by Financière De Courcelles International in Paris on 27 March 2019.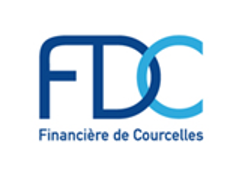 The report, assembled by combining the views of financial professionals from around the world, with quantitative data commissioned and curated from 131 sources, uses advanced statistical techniques to map the global spread of green finance.
This edition of the GGFI not only charts the fortunes of centres staking a claim in the new 'green gold-rush', but also shines a spotlight on the rising trend of fossil fuel disinvestment, identifying which centres receive the most revenue from fossil fuels, and those that are most exposed to any deflation of the carbon bubble.
Programme
17:15 Registration
17:30 Welcome and Introduction (Emmanuel Antmann, Managing Director, Finacière De Courcelles International)
17:35 Keynote speech (Abdeldjellil Bouzidi, Founder and Economist, Emena Advisory)
17:50 Measuring Green Finance (Michael Mainelli, Executive Chairman, Z/Yen)
18:00 GGFI 3 Results (Mike Wardle, Head of Indices, Z/Yen)
18:20 Focus On Disinvestment And Data (Benoît Lallemand, Secretary General, Finance Watch)
18:35 Questions
18:55 Concluding Remarks (Emmanuel Antmann)
19:00 Reception - drinks and canapes
20:30 Close
Date
Wednesday, 27 March 2019
Time
17:15 - 20:15
Cost
£ 0.00

Speaker(s):
Professor Michael Mainelli
Executive Chairman
Z/Yen Group Ltd
Benoît Lallemand
Secretary General
Finance Watch