Contributors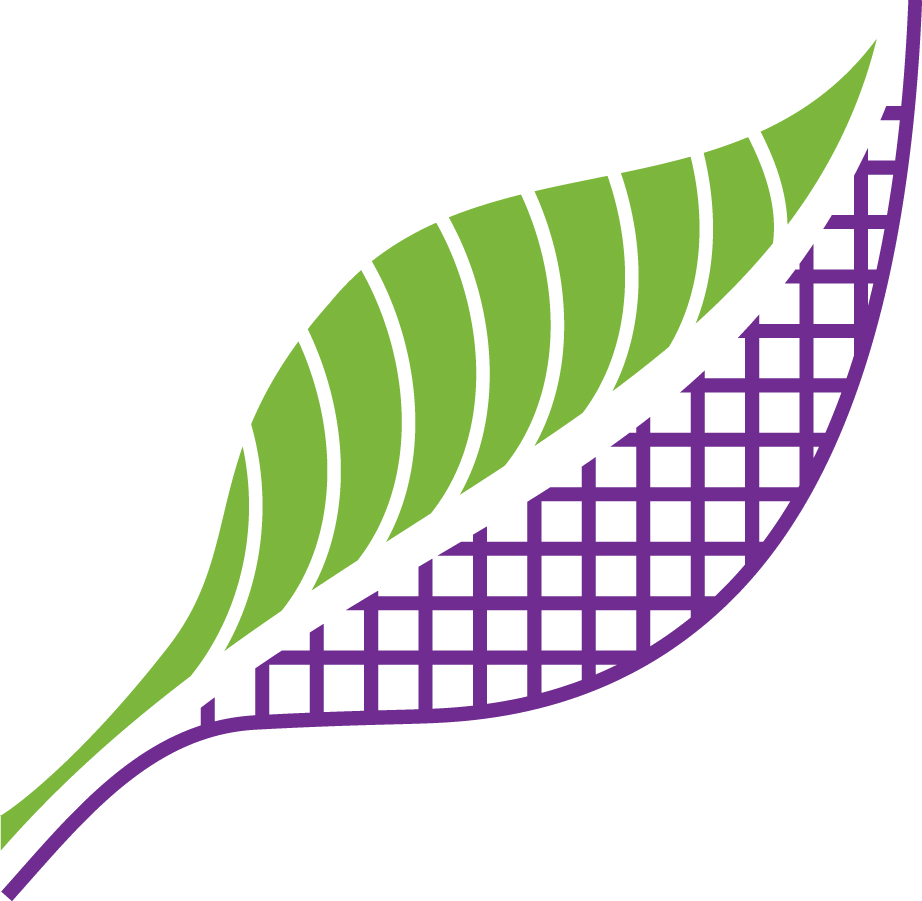 The London Accord
Contributors
We are grateful to our numerous contributors who agree to make their research on finance, environmental, social & governance issues publicly available via the London Accord. To see the research contributing organisations have shared so far simply click on their name. Our contributors include:
ABN AMRO is an international bank with a clear focus on consumer and commercial clients in their local markets and focus globally on selected multinational corporations and financial institutions, as well as private clients.Reports Contributed:2007: Investing in Biofuels
Acclimatise is the market leader in climate risk management consultancy and intelligence services.They help governments and businesses assess and manage the risks and opportunities of inevitable climate change.Reports Contributed:2013: Guidelines for Project Managers: Making Vulnerable Investments Climate Resilient2013: Embedding Climate Change Resilience in Coastal City Planning: Early Lessons from Cartagena ...
Arabesque Asset Management was established in 2013 through a management buyout of Barclay's PLC. Arabesque offers a quantitative approach to sustainable investing. It combines systematic portfolio management technology with the values of UN Global Compact, the UN Principles for Responsible Investments, and balance sheet and business activity screening.Reports Contributed:2015: From ...
AXA Investment Managers (AXA IM) is a multi-expert investment manager serving institutional investors, distributors and AXA Group insurance companies from offices in over 22 countries. AXA IM is part of the AXA Group, a world leader in financial protection and wealth management.Reports Contributed:2012: Mind the Gap: Experienced Engineers Wanted2010: Biodiversity ...
Bank of America Merrill Lynch is part of Bank of America, a leading financial institution serving individuals, small and middle market businesses and large corporations with a range of banking, investing, asset management and other financial and risk-management products and services.Reports Contributed:2016: How Will Blockchain Change European Market Structure?2016: Moving ...
The Banking Environment Initiative (BEI) was convened in 2010 to identify new ways in which banks can collectively stimulate the direction of capital towards sustainable, low?carbon growth. The secretariat is provided by the University of Cambridge Programme for Sustainability Leadership (CPSL).Reports Contributed:2012: An Options Approach To Unlocking Investment In Clean ...
Barclays is a major global financial services provider engaged in retail banking, credit cards, corporate banking, investment banking, wealth management and investment management services with an extensive international presence in Europe, the Americas, Africa and Asia. Reports Contributed:2017: German Utilities - The Auguries Of Autumn 2017: German Utilities Carbon Carnival ...
Berwin Leighton Paisner's (BLP) international lawyers apply fresh thinking, legal and market experience to provide clear legal advice aligned to the commercial objectives of their clients in sectors including finance and corporate finance, construction and engineering, infrastructure and real estate.2012: Resilient Cities: the Key to the Future
Established in 2007 and based at Judge Business School, the Cambridge Centre for Energy Studies (CCES) provides a platform for new energy-related research and discussion, investigating the future of the global energy system, the barriers to energy security, and the policies and interventions required to overcome them. Reports Contributed:2007: The ...
Canaccord Financial Inc is a leading independent, full-service financial services firm, with operations in two principal segments of the securities industry: wealth management and global capital markets, with representation in Canada and worldwide.Reports Contributed:2007: Investing in Renewable Energy
The Carbon Tracker initiative is the first project of Investor Watch, a non-profit company established by its directors to align the capital markets with efforts to tackle climate change. The board of Investor Watch includes Mark Campanale and Jeremy Leggett. Investor Watch was founded in 2009. Reports Contributed:2014: Carbon Supply ...
The NYU Center on International Cooperation (CIC) works to enhance multilateral responses to global problems, including: conflict, humanitarian crises, and recovery; international security challenges, including weapons proliferation and the changing balance of power; and resource scarcity and climate change.Reports Contributed:2011: Making Rio Work - Setting the Stage for Global Economic, ...
Chatham House, home of the Royal Institute of International Affairs, is a world-leading source of independent analysis, informed debate and influential ideas on how to build a prosperous and secure world for all.Reports Contributed:2010: Sustainable Energy Security - Strategic Risks and Opportunities for Business
Reports Contributed:2017: Crypto Currency and Decentralized Provision of Global Public Goods2016: The Finance System As Global Public Goods And The Regeneration Of Global Communities2016: Urban Reform And Shrinking City Hypotheses On The Global City Tokyo 2016: The Sustainability Theorem in the ESG Mechanism2014: The Cooperative and Competitive Urban Municipality Policies ...

Citigroup

Reports Contributed:2007: Towards Sustainable Mining
The City of London Corporation provides local government services for the financial and commercial heart of Britain, the 'Square Mile'. It is committed to supporting and promoting 'The City' as the world leader in international finance and business services through the policies it pursues and the high standard of services ...
The Climate Bonds Initiative is an investor-focused not-for-profit organisation working to mobilize capital for climate change solutions.Reports Contributed:2009: Climate Bonds Can Fund the Rapid Transition to a Low-Carbon Economy

Climate Conservancy

Group working to assess and label consumer goods with their carbon footprints.Reports Contributed:2007: Toward a Product-Level Standard: Life Cycle Analysis of Greenhouse Gas Emissions
ClimateWise is the insurance sector leadership group, driven by industry leaders and facilitated by the University of Cambridge Programme for Sustainability Leadership.Reports Contributed:2013: Building Climate Resilience in Cities: Priorities for Collaborative Action 2013: Building Resilient Cities: From Risk Assessment to Redevelopment
Credit Suisse is a world-leading financial services company, advising clients in private banking, investment banking and asset management.Reports Contributed:2016: From Niche To Mainstream: The Building Of An Institutional Asset Class2014: Conservation Finance: Moving beyond donor funding toward an investor-driven approach2013: A Primer on Impact Investing2012: Investing for Impact: How Social ...
Daiwa Capital Markets is the investment banking arm of Daiwa Securities Group Inc, one of the largest brokerage and banking groups in Japan.Reports Contributed:2010: COP15 to Address Future of Climate Initiatives 2010: New Government Policies to Boost Renewable Energy Demand2010: Likely Green Investment Trends in 2010 2010: Suez Environnement 2010: ...
Deutsche Bank is a leading global investment bank with a strong and profitable private clients franchise. A leader in Germany and Europe, the bank is continuously growing in North America, Asia and key emerging markets.Reports Contributed:2015: Signal Processing: A Darwinian Approach To Detecting Accounting Irregularities2015: The Logistics of Supply Chain ...
Established in 2001, EDHEC-Risk Institute is a centre for financial research and its application to the industry that forms part of EDHEC Business School. In partnership with large financial institutions, its team of 90 professors, research engineers, research associates and support staff, implements six research programmes and eleven research chairs ...
EIRIS is a global leader in the provision of environmental, social, governance (ESG) research for responsible investors. EIRIS' sector-based research teams and network of global research partners provide in-depth coverage of around 3,300 companies globally. As solely owned by the EIRIS Foundation (a UK charity), EIRIS is an independent social ...
ET Index is dedicated to helping investors understand, manage and reduce carbon risk by providing investors with corporate carbon emissions data, portfolio carbon footprinting and reporting services, as well as low carbon indexes that can act as the next generation of index benchmarks. Reports Contributed:2015: ET Global 800 2015 Carbon ...
Eurosif (the European Sustainable Investment Forum) is a pan-European network and think-tank whose mission is to Develop Sustainability through European Financial Markets. Current Member Affiliates of Eurosif include institutional investors, financial service providers, academic institutes, research associations, trade unions and NGO's. The association is a not-for-profit entity that represents assets ...
Forum for the Future is an independent, non-profit organisation with a mission to promote sustainable development. It helps businesses and public service providers to understand and manage the risks that change will bring, to find new opportunities in tackling global challenges and to implement their own commitments to social and ...
FTSE Group (FTSE) is a world-leader in the provision of global index and analytical solutions. FTSE calculates indices across a wide range of asset classes, on both a standard and custom basis.Reports Contributed:2012: Brand Value at Risk: Defusing the Supply Chain Labour Reputation Bomb
Generation is an independent, private, owner-managed partnership dedicated to long term investing, integrated sustainability research and client alignment. The firm was co-founded in 2004 by Al Gore and David Blood and has offices in London and New York.Reports Contributed:2015: Allocating Capital for Long-Term Returns: The Strengthened Case for Sustainable Capitalism2012: ...
Glitnir is a financial services group offering universal banking and financial services particularly in Nordic countries.Reports Contributed:2008: United States Geothermal Energy Market Report
The Global Alliance for Banking on Values is an independent network of banks using finance to deliver sustainable development for unserved people, communities and the environment.Reports Contributed:2012: Strong and Straightforward: The Business Case for Sustainable Banking
Herbert Smith Freehills is a leading and full-service international legal practice with a 2'800-lawyer network across Europe, Asia, Australia, the Middle East and the US.Reports Contributed:2008: Carbon Capture And Storage: Lifting The Barriers2008: The Middle East: The Move To Low Carbon Energy And Beyond2007: Biofuels in Europe: Some Legal And ...
Hermes supports pension funds and other global institutional investors in meeting their ESG responsibilities through their market leading Hermes Equity Ownership Services, which takes on a stewardship role engaging on more than £125 billion of assets worldwide.Reports Contributed:2014: The Future Savings Challenge: The Implications of Generation Y's Attitude to Finance ...
HSBC is one of the leading banking and financial services organisations in the world. Through an international network linked by advanced technology, including a rapidly growing e-commerce capability, HSBC provides a comprehensive range of financial services.Reports Contributed:2016: Investing Responsibly – Governance matters2015: Energy Beyond Paris: Future Energy Systems, Investment Flows ...
IFC fosters sustainable economic growth in developing countries by financing private sector investment, mobilizing capital in the international financial markets, and providing advisory services to businesses and governments.Reports Contributed:2014: Enabling Environment for Private Sector Adaptation - An Index Assessment Framework 2011: Climate Risk and Business Ports
The Initiative for Responsible Investment (IRI) at the Hauser Center for Nonprofit Organizations promotes the development of the theory and practice of responsible investment through research, dialogue, and action. The IRI works across asset classes to build communities of practice around innovative responsible investment strategies and catalyze new opportunities and ...
Inrate is a Swiss-based sustainability rating agency aiming to be an integral part of the global financial infrastructure by providing sustainability intelligence that allows capital markets to redirect investment flows toward a more sustainable economy.Reports Contributed:2014: Sustainability Matters - Rethinking the Global Supply Chain: How the Focus on Impact can ...
Bank Sarasin's core activities include investment advisory and asset management services for private and institutional clients, as well as an investment funds business. Bank Sarasin pioneered sustainable investment in 1989 and launched the world's first investment fund based on the concept of eco-efficiency back in 1994. Today its sustainable investment ...
J.P. Morgan is a leader in financial services, offering solutions to clients in more than 100 countries with one of the most comprehensive global product platforms available.Reports Contributed:2015: Eyes On The Horizon - The Impact Investor Survey2015: Impact Assessment in Practice - Experience from Leading Impact Investors 2014: Spotlight on ...
A leading European equity broker, Kepler Cheuvreux offers a full range of brokerage services - research, sales, execution - to an impressive international client base.Reports Contributed:2017: Blue Economy Screener - Thematic & Impact Investment2017: Food and Nutrition Security - Thematic & Impact Investing2016: Carbon Compass2016: Forest & Land Degradation2016: Climate ...
Lloyd's is the world's specialist insurance market, conducting business in over 200 countries and territories worldwide – and is often the first to insure new, unusual or complex risks. Lloyd's brings together an outstanding concentration of specialist underwriting expertise and talent backed by excellent financial ratings which cover the whole ...

Long Finance

The Long Finance initiative grew out of the London Accord, a 2005 agreement among investment researchers to share environmental, social and governance research with policy-makers and the public. Long Finance was established more formally by Z/Yen Group and Gresham College from 2007 with the aim of exploring long-term thinking across ...
Since its founding in 1935, Morgan Stanley advises clients on strategic transactions, in pioneering the global expansion of finance and capital markets, and in providing new opportunities for individual and institutional investors.Reports Contributed:2007: Emissions Trading: Trends and Opportunities
MSCI is an independent provider of research-driven insights and tools for institutional investors with deep expertise in the areas of risk and performance measurement.Reports Contributed:2016: The Crisis Of Affordability In Real Estate2016: Income Inequality And Intracorporate Pay Gap2016: Are CEO's Paid For Performance? Evaluating The Effectiveness Of Equity Incentives2015: Can ...

Natural Value Initiative

Reports Contributed:2011: Tread Lightly: Biodiversity and Ecosystem Services Risk and Opportunity Management within the Extractive Industry 2009: Linking Shareholder and Natural Value

Next Earth Foundation

Reports Contributed:2007: A Role for Philanthropy
Notenstein Private Bank is a leading asset management bank with around 700 employees in twelve branches across Switzerland. Notenstein specializes in wealth management for private and institutional clients.Reports Contributed:2014: Sustainability Analysis Of Real Estate Locations

River Path Associates

Reports Contributed:2007: Climate Change: the State of the Debate

Santa Fe Institute

Reports Contributed:2007: Dynamics of Technology Development in the Energy Sector

Sarasin & Partners

Reports Contributed:2011: Corruption2011: Shale Gas Development

Schroders

Reports Contributed:2015: The Bee and the Stockmarket2012: Broken Models? Economics and Ecosystem Services2011: Ecosystem Services: Where's the Discussion? 2007: Water - Cheap and Abundant, but not for Long

Société Généralé

Reports Contributed:2009: Green Transport2009: Green New Deal2009: Green Buildings & Construction2009: Green Electrical Equipment2009: Green IT2009: The SRI Navigator (Methodology)2007: Modelling Carbon Intensity

SolAbility

SolAbility is an independent think-tank and sustainable management consultancy based in Switzerland and South Korea. They publish the Sustainable Competitiveness Index, a major ranking designed to find the countries around the world that have the best tools to sustain wealth creation and growth in the future. Reports Contributed:2013: Corporate Sustainability ...

SP Angel

Reports Contributed:Make Hay (Even While The Sun Doesn't Shine)
Standard & Poor's (S&P) is the world's leading index provider and the foremost source of independent credit ratings. Standard & Poor's has been providing financial market intelligence to decision makers for more than 150 years. S&P Global divisions include S&P Global Ratings, S&P Global Market Intelligence, S&P Dow Jones Indices ...

Sustainable Forestry Management Limited

Reports Contributed:2007: Carbon Markets - the Forest Dimension
Sustainalytics rates the sustainability of listed companies based on their environmental, social and corporate governance (ESG) performance. The company was born from a merger between Toronto-based Jantzi Research, which was founded in 1992 by Sustainalytics' current CEO Michael Jantzi, and its European counterpart. The firm has offices in 14 cities ...

Trucost

Reports Contributed:2017: The Hidden Costs Of China's Coal-To-Chemical Sector: A Framework To Stress Test Investments For Environmental Risks2017: Internalization Of Environmental Costs And Investment Stress Testing: Aluminum Sector in China2016: Plastics And Sustainability: A Valuation Of Environmental Benefits, Costs And Opportunities For Continuous Improvement2013: Natural Capital at Risk: The Top ...

UBS

UBS Group AG is a Swiss multinational investment bank and financial services company founded and based in Switzerland. Co-headquartered in the cities of Zürich and Basel, it maintains a presence in all major financial centers as the largest Swiss banking institution in the world. Reports Contributed:2017: The New Global Context: ...

UNEP Finance Initiative

Reports Contributed:2012: Tomorrow's Capital Markets2012: Financial Stability and Systemic Risk: Lenses and Clocks2012: E-RISC: Environmental Risk Integration in Sovereign Credit Analysis2012: Responsible Property Investment: What The Leaders Are Doing 2nd edition2012: Financing Renewable Energy in Developing Countries: Drivers and Barriers for Private Finance in Sub-Saharan Africa2011: REDDy SET GROW2010: Demystifying ...

UniCredit Group

UniCredit S.p.A. is an Italian global banking and financial services company. Its network spans 50 markets in 17 countries, with more than 8,500 branches and over 147,000 employees. Its strategic position in Western and Eastern Europe gives the group one of the region's highest market shares. The company is a ...

Volans

Reports Contributed:2010: The Biosphere Economy - Natural Limits Can Spur Creativity, Innovation and Growth

WBCSD

The World Business Council for Sustainable Development (or WBCSD) is a CEO-led, global advocacy association of some 200 international companies dealing exclusively with business and sustainable development. It was created in 1995 and is based in Geneva with offices in New York and New Delhi.Reports Contributed:2011: The Sustainable Forest Products ...
Reports Contributed:2011: Responsible Investing 2.12008: Green ICT - Pink Elephants Or Real Returns?2007: A Commentary on the Product-Level Standard2006: Mobility in a Flat World
Z/Yen is a commercial think-tank, consultancy and venture firm based in London. It works on a range of projects from research to performance review and strategic management. Founded in 1994 and with associates around the world, Z/Yen has developed collaborative projects such as the London Accord, the Global Financial Centres ...