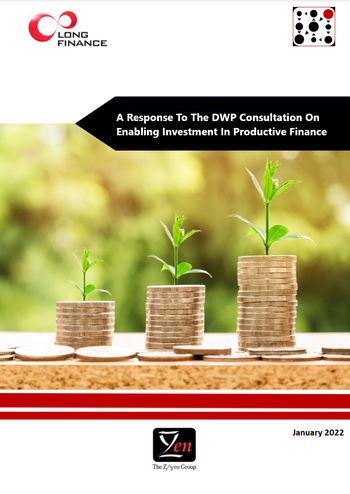 Authors
Iain Clacher & Con Keating
Published by
Long Finance (January 2022), 34 pages.
Share on social media:
You might also be interested in:
A Response To The DWP Consultation On Enabling Investment In Productive Finance
This hard hitting response to the UK Government consultation on On Enabling Investment In Productive Finance comes just a few months after the modification of the charge cap, and concerns a proposal to exempt certain classes of illiquid private investments from the DC charge cap.
The authors make plain their belief that the title of this consultation is misleading to the extent that it is concerned solely with illiquid securities and the DC charge cap. In this response the investment merits of illiquid securities and their potential use in DC pension arrangements are considered, although several other important public policy aspects, such as consideration of the tax cost of these partnership arrangements and the economic consequences of material increases in the indebtedness of the corporate sector are not covered in this response as they are out of scope.