RegistryZ To Replace Stock Exchanges?
Sunday, 21 March 2021
By Michael Mainelli
RegistryZ - A Proposal for Distributed Share Registries
Background - The Registry Is The Core Of An Exchange
Smart ledgers, a combination of distributed ledger technology (aka blockchain technology) and embedded code, provide the ability to have an immutable shared dataset among people or organisations. Every 'register', e.g. land registry, is also a shared ledger. The advantage of using smart ledgers is that they provide a shared dataset while reducing the opportunity for one party to gain monopolistic control, i.e. the technology helps avoid the 'central third party problem'.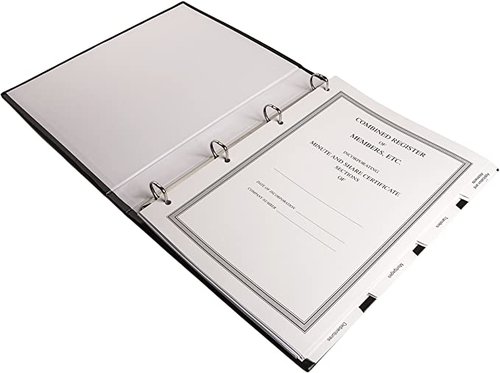 Share registries are sometimes overlooked as the 'root' of stock exchanges. What we trade on exchanges can be seen as just share ledger entries. Breaking down a stock exchange, we might suggest four functions:
trading - matching buyers and sellers, along with either providing or integrating with clearing and settlement; issuing is the special case of bringing a new firm to market;
information provision – to help bring buyers and sellers together efficiently;
standards – setting requirements, e.g. listing standards, for a fair and efficient market;
enforcement – ensuring requirements are met either through commercial or legal sanctions.
A private company usually provides its own share registry. Companies listed on stock exchanges are normally required to use a share registrar. Share registrars keep the record of who owns company shares. They also record how many shares are owned by each shareholder, as well as shareholder details. This information is needed to contact shareholders regarding company meetings and other corporate actions, and to arrange the replacement of lost, damaged or new certificates. Historically, share registrars were banks or trust companies, but for equities this is now a concentrated global market.
Environmental Factors - Defining The Market As Registries Means Market Penetration is Pathetic
The London Stock Exchange, to take one example, lists just under 3,000 companies. Yet there are 1.9 million limited companies in the UK (2017), out of which around 990,000 were employers. Thus the LSE share of the UK stock market might be a small market share of 'companies' and their registers, though clearly not so much of 'trading'.
The government launched a consultation on new Companies House reforms, including a 'major upgrade' of its register. The consultation aimed to tackle misuse of the register. It strove to provide business owners with 'greater protection from fraud'. Some of the key measures proposed by the government included a 'robust' identity check for company directors and people with significant control; a cap on the number of directorships an individual can hold simultaneously; and new systems to 'better protect' the personal information that is held on the Companies House register.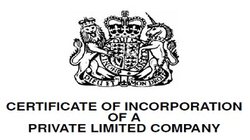 Brexit is shaking up markets and creating opportunities to rethink the UK's approach to financial services. Z/Yen believe, based on our historic work with stock exchanges, SMEs, and development, for example InvestBX, that an opportunity exists to use smart ledger technology to transform access to capital and trading, initially for UK SMEs, but perhaps for the wider world.
Proposal
We propose the use of a smart ledger 'in a box' registry, RegistryZ. Such a smart ledger would be accredited, perhaps with a digital certificate and recognised label (a UK 'kitemark', perhaps certified by a national accreditation body, e.g. United Kingdom Accreditation Service, Standards Australia), to provide company secretaries with an immutable record of registry entries, shareholders, and trades. RegistryZ would consist of ledgers and computer code that handled:
share entries – direct entry of the initial capital issue (www.chainzy.com);
identity authentication – a compliant identity system and records of ownership (www.idchainz.com);
trading – records of transactions, along with the relevant shareholding and identity;
shareholder actions – all corporate actions and events, effectively functioning too as a local regulatory news service (RNS);
voting – the registry would be able to handle voting, including 'transferable' voting.
Benefits
RegistryZ could provide a number of benefits to a variety of parties:
companies - with the principal person being the company secretary - reduced administration cost along with greater assurance of legal compliance;
sponsoring exchange – who might provide the 'accreditation' and promotion - the ability to widen market share, reduce listing transition costs, and control registrar costs, thus widening the market;
government company registry – who might provide such an 'in a box' free at registration - reduced administration costs and reduced fraud;
wider economy – better capital allocation, more rapid company development, smoother growth transitions.
Further development might include the use of RegistryZ to provide rudimentary 'bulletin board' services. Investors seeing the 'recognised label' would know that the share registry will indicate any non-compliance with registry regulations, and that all stated events and actions have been 'independently timestamped'. They will be able to contact an independent site to confirm such compliance of the software and the data.
A staged approach might start with a simple share registry 'recognised label', but an advanced 'bulletin board' mark. The 'bulletin board' mark would indicate that management have met some basic listing requirements – a full audit within six months of year end, minimal six monthly ranges (bottom, expected, top) of company results (earnings per share, turnover, profit). Qualifying companies would then be able to provide basic data on shareholders willing to sell to 'price comparison' style services. Actual trades would be directly with companies via company secretaries. A company managing the transfer of its own shares simplifies the settlement processes enormously and reduces the risk of non-payment. Further, transparency for the company secretary and firm facilitates self-regulation of insider trading, naked shorts, as the firm wishes.
Realising The Opportunity
Smart ledger technology is readily available, for example Z/Yen's ChainZy smart ledger system was exchange volume tested in 2017 by the National Physical Laboratory, easily handling some 25 billion transactions per day for exchange data with them agreeing that 1 trillion was possible with a larger 'rig' (thus, cheekily jumping the gun of commercial interest, registries+ChainZy = RegistryZ). A regulatory 'sandbox' might be an ideal testbed. An interested exchange could use RegistryZ to either build a small 'feeder' business, or RegistryZ could be used by a fintech challenger to enter the private SME company registry market.
A small group of interested SMEs could be early adopters of such a system, 'first movers', for a small amount of equity involvement. RegistryZ, if deriving income from 'bulletin board' connections, could offer the system free via government registry for wider market share.
Next Steps
Z/Yen see the next steps as additional market research, building partnerships, producing a prototype for testing, developing membership services and facilities, followed by a launch. Interested? We welcome further discussion, and questions, directed to Professor Michael Mainelli, Executive Chairman, Z/Yen Group, michael_mainelli@zyen.com.
Thanks
My thanks to Dr Shann Turnbull who encouraged me to post this previously private note. See also Shann's "Can Digital Technology Make Self-listed Firms More Efficient" at: http://ssrn.com/abstract=4020819, slides: http://esacentral.org.au/365/images/TurnbullShann-30320.pdf